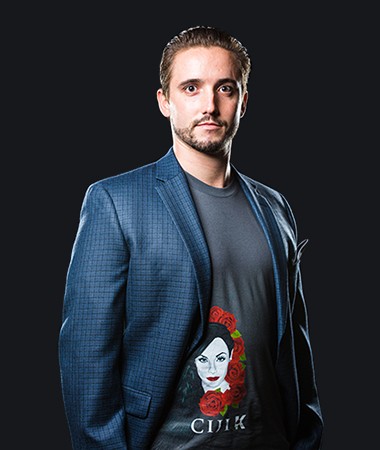 2011 B.A. Media Studies,
University of California Berkeley
2017 M.A. Communication Studies,
California State University Northridge
Emergency Medical Technician (2013),
Certified Recovery Specialist (2021),
Dustin Pollack
Suicide & Mental Health Specialist
[email protected]
My commitment to expanding educational resources for suicide survivors and those suffering from addiction or mental health issues began in 2010 when my sister, CIJI, committed suicide. Then in 2017, I lost my father to an opioid overdose 2 weeks before my 30th birthday. Each day my passion drives me forward to further educational discussions and create resources that can be implemented into Rehabilitation Centers and our school systems across the United States. In addition to directly providing help to those in serious need, I believe creating a more informed society on the phenomena of mental health, addiction, suicide and overdose, will ultimately save lives and create a more understanding community.
My philosophy working as a Sober Companion and Mentor is to understand the emotions and concerns of every person I work with, to tap into the spark of greatness within them, and to ultimately start the preservation of life and happiness through a custom plan, one step at a time. I do not preach, I do not wear a lab coat and have a notepad to examine you, contrary to prescribing medication, my only goal is to decrease your medication and acres activities or whatever hobbies you love to do.
My utmost goal is to facilitate a safe and innovative experience with my clients, whom in the process become part of my family, allowing them to discover their creative passion to better our world. Everything I do is completely confidential. Lastly, I personally am insulted in the cost that professionals charge for mental health and suicide prevention services. I refuse to be licensed in any way, I know pain and I know depression and my ability to relate and make breakthroughs with each person I meet is nothing short of my calling in this world. My graduate degree focused on Mental Health and the stigmatization in social support that those receive suffer from. Please call for a quote, if you can't afford anything, the first session is free. I am the only person that picks up the phone- (818) 570-2454. If you know anyone that needs help please contact me. I am great at what I do, and somehow someway, what i am best at is making sad people happy.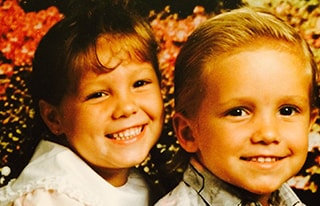 Dustin & CIJI Kristine
CIJI's Annual Memorial For Her Suicide, 2011