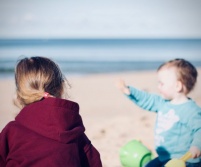 Category: Mental Health
Date: 17 Jan 2020
Created By : pritytest
It's time to take action to prevent mental health problems from occurring. Science has come to a stage where we are starting to uncover what we can do to prevent, for whom and when.
In 2015, (landscaping paper) conducted by the Mental Health Foundation looked at the current state of the evidence and showed that there are still gaps for certain population groups and at certain stages during the life course (Mental Health Foundation, 2015). The next step is to improve our understanding of these at-risk groups and look at indicated prevention strategies.
There are various stakeholders and academic fields of expertise (i.e. public health, psychology, sociology, psychiatry) aiming to further understand prevention. A new review published yesterday in The Lancet Psychiatry explores the role that psychiatry can play in improving our understanding of how best to prevent mental health conditions (Arango et al, 2018).